Oh where, oh where have you been all my life Skinfinish Powder! Buy this powder, today, no now...it is that good, the only powder you need in your makeup bag. My only complaint is that I didn't know about it sooner.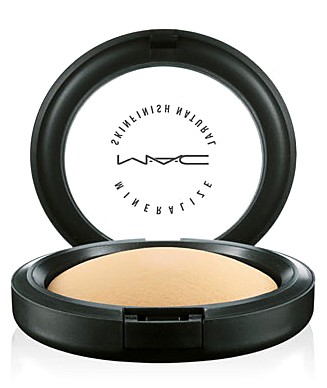 My general powder complaints are probably much like yours...powder is too "powdery", you can see it on the skin. It's too heavy, once applied, it's all I see. I spend time applying my foundation and concealer flawlessly only to have powder settle into my fine lines. Bad, bad, bad! Well Mac's Skinfinish Natural Powder is the perfect problem solver. To put it simply, when you apply it over your concealer, tinted moisturizer and/or foundation your skin just looks like skin, be it REALLY perfect, gorgeous skin but that's it! No powdery finish, no settling in lines...just the look of perfect skin!
Buy at your local store on online at MAC, $26.00. You will love it as much as we do!
xo,
Indiana